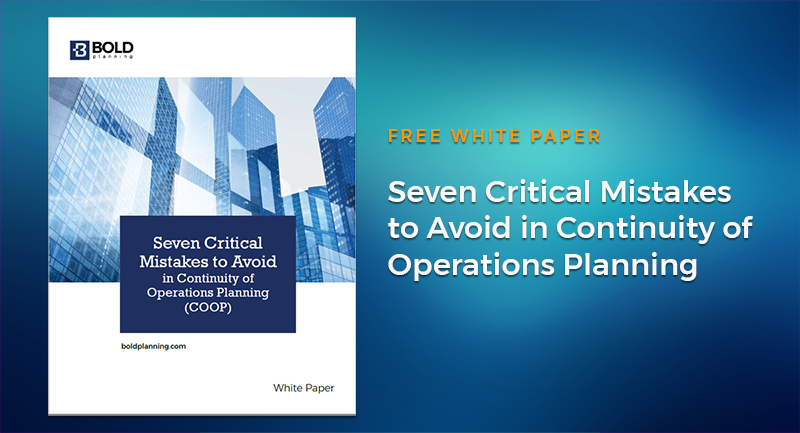 Is your Continuity of Operations (COOP) plan as good as it can be?
Many organizations still do not have a formalized Continuity of Operations Plan (COOP). Or, if they do, it's gathering dust in binders on a shelf. In this BOLDplanning white paper, you'll learn seven critical mistakes often made in the COOP process. Don't let these mistakes affect your preparedness.
Download this free paper now.